Voices of Our Graduates Kobe Sumiyoshi international Japanese language school | Kobe Sumiyoshi international Japanese language school
Voices of Our Graduates Kobe Sumiyoshi international Japanese language school | Kobe Sumiyoshi international Japanese language school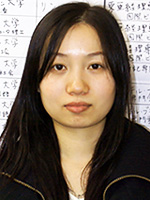 Liu Chi (Osaka University Graduate School of Medicine,Faculty of Medicine,Doctor)
I studied at school 1 year and six month ,it was very impressive to me. I was so lucky to meet teachers who watching us friendly and warmly in the foreign ground. When studied in school, I learned not only Japanese knowledge but also most. My dear teachers, thank you very much. I will try my best to study in Graduate School also.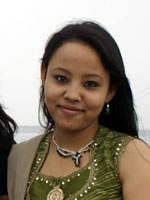 Nima Malakar (Kobe City University of Foreign Studies Graduate School)
Hi, This is Nima Malakar from Nepal. I was so lucky to be the student of this language school named "Kobe Sumiyoshi International Japanese Language School".
I think this is only one language school where the teachers are so familiar and very eassy to understand the teaching method. I found the teacher's very much down to earth. They treat as if their own child.
Talking about me, I had studied one and half year in this school, and now I am joining to the University of Japan named "Kobe City University of Foreign Studies". It became possible because of my teacher of language school. I am so much thankful to them.
Those who are planning or thinking to come to Japan for their studies then join this school to learn the Japanese language.
As, being the x-student of this school, I guarantee you all people that you will not regret joining this school. After joining it, you will feel this school as your second home in Japan and helps you to be away from homesick. Thank you.
Kobe Sumiyoshi International Japanese Language School
Address 2-21-8 Sumiyoshimiyamachi Higashinada-ku Kobe-shi Japan
Tel 078-822-6620 Fax 078-822-6621
E-mail info@s-i-s-kobe.com
[The Director] Yoshiko Wakabayashi
[Rest] Sunday, a holiday, the end of the year and the beginning of the year.
(Please check the details of the Course Guide)